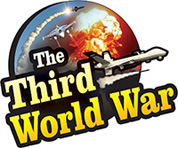 Washington: While China is increasing its military movements in the South and the East China Sea, the United States and Japan have initiated exercises, to gain control over the islands in this region. The US defence sources informed that marines from Japan and the United States held these exercises twice, in the last week. US Defence Chief General Joseph Dunford underlined the importance of these exercises saying 'Recognising the Chinese threat, these exercises were essential.'
The US Marines unit carried out their first exercise on the Shima island in the Japanese marine limits. The special units of Japanese and US Marines attacked the Shima island and took control of the airstrip. Following the Marine Corps attack, a major operation was started following the landing of the multipurpose F-35 B Lightning 2 stealth fighter jets and C-130 Super Hercules freight aircraft. As informed by the officials of the US Marines, during the exercises, rocket attacks and airstrikes on the enemy locations were also practised.
The Marines Unit clarified that given a possible situation, to gain control over the islands in the Pacific Ocean, arising in the future,the exercises successfully completed the task of acting against the enemy on an island and deploying the military, in the minimum possible time. Whereas, the US defence Chief General Joseph Dunford announced that these joint exercises of the US and Japanese Marines were important from many angles. General Dunford informed the Armed Services Committee of the US Senate that the exercises were extremely important to safeguard interests of the United States, given the dangerously increasing Chinese military movements in the Indo-Pacific region.
After holding an exercise on the Japanese island, the US Marines held one more similar exercise on an island in the Californian marine region. Lieutenant General Kenneth F McKenzie, a senior official with the Pentagon, reacted that the United States had extensive experience of capturing islands in the Pacific Ocean. The US navy had organised similar exercises during the second world war. The international media have claimed that the United States and Japan have given different indications, holding these exercises.
Reports are being received regarding the increasing Chinese movements in the South and the East China Sea. China has built and militarised artificial islands in the South China Sea. A few days ago, it also announced the building of an island city on islands from the Paracel island group. But the United States is accusing China of trying to gain control over the entire South China Sea region, by deploying military on these islands. The United States has exposed the Chinese intention by publishing the photographs of the Chinese fighter jets, antimissile systems, anti-aircraft guns, drones and radar systems deployed on these islands.
Meanwhile, China has dismissed all the allegations levelled by the United States. But at the same time, China has threatened to sink the US aircraft carriers to gain control over the South China Sea.