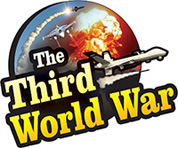 Frankfurt: German Foreign Minister Heiko Maas has stated that 'The attacks and insults hurled at the Jewish people in Germany, in real life and on the social media, have to be immediately stopped. If this hatred against the Jewish people persists, half the Jewish population will immigrate from the country.' Maas said that immediate steps need to be taken, to stop this hatred, not only in Germany but also in entire Europe.
A grand function was organised in Israel to pay homage to the Jewish people killed by Hitler during the second world war. While speaking on this occasion to a leading German magazine, Foreign Minister Maas expressed concerns over the growing hatred towards Jewish people in Germany.
Foreign Minister Maas said 'The attacks and hurling insults at the Jewish people have become a daily routine on the social media. The Jewish people frustrated by this are preparing to leave the country. One out of every two Jews is considering leaving the country. It is necessary to stop these attacks on the Jews who have suffered enormous atrocities during the Nazi regime.'
Maas told the magazine 'If you want to stop this impending exodus of Jews from Germany, it is necessary to take immediate steps to stop the hatred in real life.' Maas added, 'Germany will have the President's post of the European Union in July. At the same time, the posts of President of the European Council and the chief of Human Rights Organisation also will come to Germany. At that time, Germany will prioritise the action to stop this hatred.'
The German Foreign Minister claimed that his country would make efforts to reduce the hatred against Jews not only in Germany but also in other parts of Europe. Mass said that Germany would be providing USD 550,000 for the security of Jewish Synagogues in the European countries. Foreign Minister Maas also clarified that Germany would take measures to ensure that the horrendous history of the second world war reaches the students.