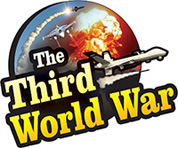 Cologne: It was announced that Turkish President Recep Erdogan who is on a three-day visit to Germany, was scheduled to inaugurate a Mosque in Cologne on Saturday. Following the announcement, the opponents of Erdogan in Germany prepared to protest against him. More than 10,000 people are expected to participate in the protests which would even include the Turkish youth. The Turkish youth have said that it is not possible to oppose this fascist leader in Turkey and hence we have decided to join the protests in Cologne.
The Turkish President met and held discussions with the German Chancellor Angela Merkel. Both the leaders expressed guarded reactions about the meeting. Chancellor Merkel clarified that although Turkey is keen on developing co-operation with Germany, there are severe differences between the two countries over the human rights and other issues. President Erdogan also seemed to be taking a similar cautious stance on cooperation with Germany. Nevertheless, on receiving reports on a Mosque in Cologne being inaugurated by President Erdogan, the right-wing groups gave a severe reaction. The groups have announced show their presence in thousands to protest against Erdogan during the program and as per the German Police's estimate, around ten thousand people are expected to participate in the protest.
The estimates proved to be accurate and youths carrying placards have arrived at Cologne. 'If we oppose this fascist leader in Turkey, there is no chance of survival. Hence, we have decided to protest against him here in Cologne. The fascist Turkish President believes in the maxim that anyone opposing him is a terrorist and we are bitterly opposing it,' was the opinion of the youths living in Germany and other European countries. Some of the protestors had participated with a clear stand of denouncing the atrocities committed against the Kurdish minority in Turkey.
At the same time, the youths from the right-wing groups have expressed harsh opinions about President Erdogan's visit to Germany. By stating that non-Christian immigrants are being given undue importance in Germany, the right-wing groups also seemed to be playing a major role in the protests. There are about 3 million people of Turkish origin in Germany and there is an apparent divide among the Turkish people over President Erdogan. This is evident from the fact that although 10,000 protestors reached Cologne to protest against President Erdogan, there are thousands seen taking an initiative to welcome President Erdogan as well. The German police were focused on preventing a conflict between these two factions.