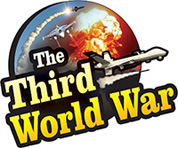 Ramallah/Gaza: Hamas leader Ismail Hania announced, "Hamas and the other Palestine groups are coming together in Cairo, against the 'Great Plan' devised by President Donald Trump. We will decide our own plan, for the security of Jerusalem and our other holy places, during this meeting. But will never allow the US plan to succeed." Saeb Erekat, the leader of Fatah Party, in Palestine, warned 'The plan prepared by Trump for Israel and Palestine will trigger violence.'
The plan outlined by US President Donald Trump to try and establish peace between Israel and Palestine has elicited violent reactions from the Palestinian leaders. Four days ago, President Trump invited Israeli Prime Minister Benjamin Netanyahu and the main opposition leader Benny Kantz, to the United States. Before that, President Trump will be announcing the Great Plan prepared for Israel and Palestine. There are hardly a few hours left, for the US President's announcement. But the Palestinian leaders have already dismissed the plan of the US President.
Hamas leader from Gaza, Ismail Hania, dismissed the Great Plan of the US President on Sunday. Hania claimed that the 'Deal of the Century' proposed by Trump would never be successful. Hania said, "This conspiracy against the Palestine people will fail, and a renewed struggle will start for the Palestinian rights."
Within a few hours of this announcement by Hania, a rocket was fired into Israel from the Gaza Strip. Hamas did not accept the responsibility of this rocket attack. But Hamas warned, "Time has come to start a new struggle against the Israeli intrusion." The Israeli air defence system accurately neutralised the rocket and Israel carried out airstrikes in Gaza Strip, in retaliation.
The Fatah administration in the West bank threatened the US President, for the second successive day. Saeb Erekat, a senior Fatah leader, from the West Bank warned by saying, "Any scheme which ignores the Palestinian rights is deceit. Intense protests will start against the United States and Israel, in the cities of Samaria and Juda."
Meanwhile, Jordanian King Abdullah also opposed the US President's plan. Saudi Arabia and the UAE have not reacted regarding the plan. However, Saudi had agreed to provide large scale funding to the Palestinians, in accordance with the Trump plan. Therefore, it indicates that Saudi will support the plan.