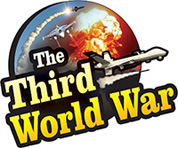 Paris: The decision taken by German Chancellor Angela Merkel in 2015, to let in the migrants in Europe, was nonsense and the first victims of which are the Jewish people, accused French intellectual Alain Finkielkraut. Finkielkraut also claimed that the strong nationalism is flourishing in Europe, also is a reaction to the population and demographic changes happening in Europe.
Since the last few years, an increase in the attacks on the Jewish people has been observed consistently in the major countries including France and Germany. Last month, an incidence of desecration of the Jewish cemetery in the French city of Strasberg had occurred. Also, French president Emmanuel Macron also had taken serious cognisance of the incident. Along with France, a sharp rise in anti-Semitic attacks in countries like Germany, Poland and Spain were also observed.
Israeli Prime Minister Benjamin Netanyahu had appealed to the European community to unite against such offences against the Jewish people which are spreading like 'Plague', in the European countries. A senior Israeli leader has taken an aggressive stand saying that the Jewish people living in France should return to Israel, owing to these incidences against the Jews.
Against this background, the allegation by the French intellectual Alain Finkielkraut becomes significant. The French intellectual lashed out at chancellor Merkel saying, "Chancellor Merkel, while giving an open invitation to the migrants had said that we could do this. This announcement was an act of foolishness. You have seen it for yourself that you couldn't do it. The ultimate morality and the efforts to connect economic interest have proved inharmonious."
The Germans wanted to buy themselves free and finally become morally impeccable people. But that happens at the expense of the Jews, who are the first victims, as more and more immigrants are let in," Finkielkraut accused. He also warned that the migrants' issue should have been handled more responsibly.
"I am convinced that the integration of immigrants is becoming increasingly difficult. If immigration goes on, we will have more reverse phenomena, namely that the French adapt to the culture of Islam or convert more and more," the French intellectual underlined the threat posed by increasing numbers of migrants.
Alain Finkielkraut also pointed out that since the last few years, the number of Jewish people in the French capital of Paris, is rapidly decreasing and the Jewish people are permanently moving out of certain areas and cities.