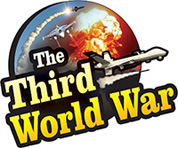 Freiberg: Germany has rocked once again with the report of a gang rape of an 18-year old woman in the city of Freiberg. Seven out of the eight perpetrators of the crime are Syrian immigrants. The incident has drawn angry reactions from all the parts of Germany against the immigrants. More importantly, there have been crimes registered against these seven Syrian immigrants even before this. Therefore, the anti-immigrant groups have launched a scathing attack on the German police asking 'Were these people let loose by the German police to commit a gang rape?' The German policy to open the gates for more than a million immigrants has also come under severe attack.
On 14th of October, a young man drugged this 18-year old woman, spiking her drink, at a disco in Freiberg city in western Germany, which made her unconscious. The youth was a Syrian immigrant. He then took the unconscious woman to the bushes and raped her. Then this beast called six of his friends to the place. All these six raped the unconscious woman. One of them was a German youth. The woman was unable to resist as she was unconscious. But on regaining consciousness, she went to the local police station and registered a complaint. The police arrested the Syrian immigrants after that.
These immigrants belonged to the age group of 19 to 29 whereas the German youth was 25 years old. The identities of these accused have been kept confidential. It is revealed that there are existing crime records of all these immigrants. 'Despite having the criminal records, how did the police let them loose to commit a gang rape?' was the question raised by the political parties who oppose migrant whereas, the German population has been effectively expressing its anger on the social media. One of the citizens criticised that this reminds of the rape of a 19-year old German woman by an Afghan immigrant. This citizen made the crushing criticism that the 14th October incident is more dreadful as the perpetrator got his friends to participate in the crime.
The open door policy that allows migrants of different religion to enter Germany is facing a backlash due to the crime. Since the year 2015, more than 1 million migrants have entered Germany. The law and order situation in Germany has deteriorated because of it and incidents of crimes and violence against women are increasing. The senior German officials have accepted that this is posing a challenge to the German internal security. The incident has fanned fears of Germany losing its identity owing to this massive influx of immigrants. The government of German Chancellor Angela Merkel is not willing to give up the policy of accepting immigrants despite all this. German Chancellor Merkel has made a counterclaim that multiculturalism is part of German society.
AfD, the political party strongly opposing the immigrants, while denouncing the Freiberg incident in strong words, lashed out expressing displeasure at the policies of the German Chancellor with the words 'What can you expect after being a sponsor for a multicultural society?'