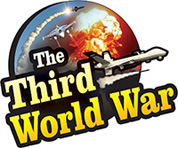 Berlin: The local administration has taken a decision to act against the 20 odd criminal Arab gangs in Germany that have established a network of violence and crime. Till date the German agencies had ignored the activities of these gangs giving them an opportunity to expand their operations. But in the last few months the public opinion seems to have flared up against these migrant criminals. The German citizens are accusing the German political leadership of systematically turning a blind eye towards this. Therefore, the local administration is forced to take an action against this organised crime.
The citizens from the Middle East countries started immigrating to Germany in the decade of 1970s-80s, in view of the raging conflicts in their homelands. These were majorly Muslims from Iraq, Syria, Lebanon, Palestine, Egypt, Saudi Arabia and Algiers. These immigrants started living in groups in the German capital of Berlin. The Arabs are concentrated in the areas like Neukolin, Mitte, Tempelhof in Berlin and these areas are dominated by criminal gangs.
It is said that the immigrants from different Middle East countries who have migrated to Germany have brought people from their countries of origin to form criminal gangs and there are nearly 20 gangs operational in Germany as of today. Each gang has nearly 500 members and the total number of criminals is believed to be about 10,000. These gangs have been found to be involved in most of the drug trade, theft and illegal smuggling activities in the capital.
It has been proven that these gangs had participated in two major thefts in Berlin in the last four years, including the theft of 100 kg gold coins. These gangs have given shelter to the illegal immigrants entering Germany in the last few years, including some suspected terrorists. Last year, the German police had alleged that members of these Arab criminal gangs are trying to infiltrate the German security agencies.
On this background, the campaign undertaken by the local administration in Berlin against these gangs becomes significant. Capital Berlin has more than 100,000 citizens of Arab origin. So far, German Chancellor Angela Merkel had adopted a policy of not hurting the sentiments of the Muslims in the country. But due to the immigrant influx, terror attacks and increasing crime there is rising discontent among the German people.
This discontent has hit Chancellor Merkel and her party and the influence of the right-wing groups is increasing in Germany. Therefore, Merkel who had earlier welcomed the immigrants with open arms, is now forced to take a decision to deport the immigrants. At the same time, she has also been forced to announce measures like restricting the number of immigrants and deploying additional security at the country's borders.
It seems that the action against the criminal Arab gangs also is a part of the same frantic efforts to regain the lost confidence of the German people.