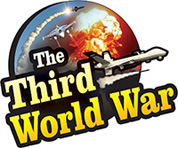 Linz: The Minister-President of Bavaria in Germany, and the Austrian Chancellor have arrived at a consensus against the immigrants. 'If the European borders are not sealed for the immigrants, the entire European democracy will come under threat,' warned Markus Soeder, the Minister-President of Bavaria.
Minister-President Soeder is the leader of the Christian Social Union (CSU) Party, which is a part of Chancellor Merkel's ruling coalition. Therefore, Soeder's joining hands with the Austrian government is a severe jolt to the Merkel government.
The Christian Social Union, a right-wing Party, governs the Bavarian Province. Soeder, the Minister-President of this province is currently on a visit to Austria, where he met the Austrian Chancellor, Sebastian Kurz.
This meeting between Chancellor Kurz and Minister-President Soeder is being viewed against the background of an emergency meeting of the EU scheduled on Sunday. Minister-President Soeder praised the anti-immigrant stand taken by Chancellor Kurz.
In this meeting, Soeder also discussed cooperation with the Austrian government with Kurz. Soeder had already informed that 'Bavaria and Austria agree on the immigrant issue,' even before the meeting started, and after the meeting was over, Minister-President Soeder and Chancellor Kurz issued a warning to the European Union as well. 'Sealing the European borders for immigrants has become more important now. If that is not done, it will cause a serious threat to the democracy in the European countries,' warned Soeder.
Soeder and Kurz stated that, it is necessary to create 'Protection Zones' in Africa and make more and more investments into these zones to stop the influx of immigrants into Europe.
The two leaders claimed that if this was done, there will be no need for the immigrants to come to Europe.
The consensus between Minister-President Soeder and Chancellor Kurz against the immigrants will only add to the woes of Chancellor Merkel. This indicates that the tension between Merkel and her coalition partner, CSU is escalating.
Only last week, Horst Seehofer had issued a deadline to Chancellor Angela Merkel, to accept his 'Master Plan' regarding the immigrants until the end of this month.
Minister for Interior Security, Seehofer, had warned of making a unilateral announcement to expel the immigrants if a firm decision was not taken within the given deadline. At the same time, Parliamentarians from the Christian Democratic Union, which is Merkel's own party, are also expressing displeasure. Therefore, it is being predicted that Merkel might have to step down.
Meanwhile, Minister-President Soeder and Chancellor Kurz are not the only European leaders to warn the European Union. Ten days ago, Frans Timmermans, the Vice President of the European Union also had warned that the EU is on the verge of disintegration because of the immigrants. Timmermans had appealed to the German and French leaders to take a firm stand on this issue.