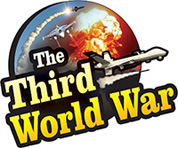 Berlin: Christian Social Union (CSU), a ruling coalition member party has threatened to send the immigrants back from the German borders. CSU leader and Federal Minister for Interior of Germany, Horst Seehofer has given Chancellor Angela Merkel a deadline till the end of this month to accept his master-plan regarding the immigrants. The Minister for Interior, Seehofer, has warned that if the deadline is not followed, he will unilaterally announce the expulsion of the immigrants. Therefore, it is already being discussed that the days of the Merkel government, who threw the doors of Germany wide open to the refugees, are numbered.
Federal Minister for Interior of Germany had only last week announced a masterplan to stop the immigrants at the German borders. Chancellor Merkel had vehemently opposed this plan which takes an aggressive position regarding refugees who have already entered Germany and those who plan to do so. However, various opinion polls have proved that the opinion of the German public is against Chancellor Merkel on this matter and the coalition partner party has also clearly indicated that it will remain firm on this issue.
CSU, a partner in Chancellor Merkel's ruling coalition, had a meeting on Monday. Before this meeting, Horst Seehofer, the Chairman of the CSU and Federal Minister for Interior of Germany had reprimanded Chancellor Merkel in his article published in a German Daily. In this article, he had warned that the problem of immigrants in Germany had become very serious and had given an ultimatum that a solution ought to be found in the European Union meeting scheduled to be held at the end of this month. If no consensus is reached in the European Union's meeting, a unilateral decision to send the immigrants back from the German borders will be implemented, indicated Seehofer.
The situation of crime and other social issues in Germany seems to have worsened because of the illegal immigrants' influx over the past three years, creating a dire situation for the country. Severe repercussions are being felt in the German public and opposition to Chancellor Merkel is becoming stronger by the day. Even the Parliamentarians from Merkel's 'Christian Democratic Union' party are expressing resentment about the matter.
Kai Whittaker, a Parliamentarian and member of many important Parliamentary committees, has conceded that the Merkel government's position has weakened. At the same time, saying that there would be changes in Germany in the next few days, he indicated that Merkel might be dismissed from power.
Chancellor Merkel has started a series of discussions with the European leaders in view of this ultimatum issued by the coalition partner parties in Germany. Merkel is scheduled to meet the new Italian Prime Minister, Giuseppe Conte on Monday, and on Tuesday she will hold discussions with the French Prime Minister, Emmanuel Macron.