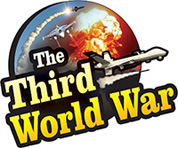 Washington/Beijing: "There is a significant risk that the Chinese government would use the grant of authority to China Mobile USA to conduct activities that would seriously jeopardize the national security and law enforcement interests of the United States," the US Federal Communications Commission (FCC) advocated the ban on China Mobile in the US. The Chairman of FCC Ajit Pai appealed the parliament to support this issue.
Unites States President Donald Trump has been consistently against China and accused China of stealing its confidential information on US products. Trump has also criticised that Chinese companies are working for the ruling communist regime and spying for them. On an International level, China is trying to checkmate the rest of the countries including the US by investing in their companies, Trump and other US agencies are trying to draw attention towards this.
While implementing its policy against China aggressively, President Trump had banned China's ZTE and Huawei companies. The Chinese companies taking steps to seek domination over the US companies were held back. 'The statements released by the Federal Communications Commission is part of the same policy. Last year ''National Telecommunications and Information Administration' (NTIA) of US had released a statement that 'Federal Communications Commission' should reject requests of China Mobile.
Chairman Ajit Pai of 'Federal Communications Commission' has raised the issue of National security in his statement while other organisations of the country have brought this issue to everyone's notice. China Mobile, the highest customer service provider company, has filed an application in the United States for licensing as a common carrier in the telecom sector. This application mentioned about acquiring permission for 'Voice Traffic' between the US and other nations.
The Chinese government created a law for their multinational companies and laid out a condition stating that these companies will have to co-operate with intelligence agencies. The US companies have claimed that owing to this condition the Chinese government with the help of its Chinese mobile companies located in the US will be able to receive any information. In the last month, the US secretary of state had stated this clearly while presenting an aggressive role against the Chinese mobile company 'Huawei.'
Huawei is a company owned by the Chinese government having deep connections with the nation's intelligence agencies. Subsequently, this company can pose a serious threat to the national security of other nations, warned the US secretary of state. The US has started legal action against 'Huawei'.