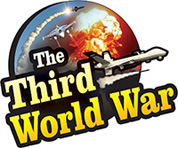 Ottawa: In view of the severe differences between the United States and the European nations, the whole world's attention was focused on the G7 summit being held at Ottawa in Canada. As expected, the United States was isolated in the summit. Thus, the G7 has been converted to G6 as per the claims in the international media. At the same time, the United States President Donald Trump surprised everyone with the proposal to include Russia in this summit. This proposal coming from the United States President, who has imposed strict sanctions against Russia, was rejected by Germany and Canada, whereas Italy welcomed the it.
President Trump had raised the tariffs imposed on the Steel and Aluminium being imported from the European countries. France had warned of this decision marking the beginning of the trade war. Even the European Union (EU) has given indications of a trade war being sparked off with the United States. The repercussions of these could be seen in the G7 summit held in Canada. It was clear that the United States stood isolated in the summit.
French President Emmanuel Macron fired a salvo at Trump saying, 'If the US President is not concerned about being isolated, then it wold be better to have the G6 rather than the G7.' Canada and Germany also have openly expressed displeasure about the United States' policies.
However, while facing discontent from its allies, the US President surprised everyone with his proposal to include Russia in the summit.
'My proposal may not be politically correct, but we have a world to run. The other countries ousted Russia from the group called the G8 and now we are the G7. However, it is time to include Russia in the group. It is essential for Russia to be a part of the negotiations and discussions,' said President Trump.
But France, Canada and Germany have rejected this proposal presented by Trump, whereas Italy has welcomed this proposal. In 2014, Russia had attacked Ukraine and taken control of Crimea. Following this, Russia was ousted from the G8 group and the group became the G7.
France and the other countries have expressed willingness to make the group the G6 by excluding the United States. At the same time, the United States is trying to make the group the G8 by getting Russia included in this group of powerful nations.