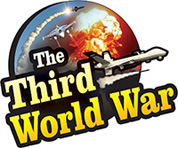 London/Brussels: Many Europeans believe that the Islamic religion is not coherent with their values and perceive a clash between them. This fact came to light after a survey conducted by an organisation across the major countries in the Europe viz. UK, France and Germany. The result of the survey has drawn much media attention, against the background of the opposition faced by Muslim migrants in the countries of Europe.
YouGov, a global public opinion and data analytics firm, based in the United Kingdom, conducted a survey, between 31 December 2018 and 8 January 2019, across the people of the United Kingdom, France and Germany on their attitude towards Islam religion. Individually, nearly 1,000 to 2,000 people were questioned by the organisation for this purpose. The United Kingdom has a Muslim population of almost 3%, whereas, in France and Germany this proportion is 5.5%.
Over the last few years, European countries have had massive influx of migrants from the Middle East, African countries and Asia. According to various reports, the sole objective of these people is acquiring citizenship of the United Kingdom or France of Germany. The number of migrants has touched nearly 3 million, in the last four years and most of these people have illegally entered the United Kingdom, Germany and France.
It is said that the crime rate and violence have increased tremendously in the concerned countries after the arrival of illegal migrants as also the social system and values have come under threat. It is claimed that reactions have emanated from all the three countries. Therefore, the finding of the survey conducted by a global organisation like YouGov, assumes significance.
As per the survey conducted by YouGov, 40% of people from the United Kingdom, Germany and France said that Islam is not coherent with the European society and have expressed a possibility of a conflict. 72% of the people in France and Germany have expressed concerns about a perceived threat to the country from the Islamic extremists whereas 66% of the British people voiced concern that extremism is on the rise in the Islamic people.
Just before the YouGov survey was made, some significant developments were observed. In the month of January, analyst Rami Dabbas had pointed out the efforts of Muslim Brotherhood, an extremist organisation from the Middle East, for the establishment of the caliphate in Europe whereas, the German political party, Alternative for Germany had mentioned about Islamisation of Europe in their manifesto.
Furthermore, it seems that the European population fear that their religious and cultural identity will be wiped out due to a large number of immigrants entering Europe, the reflection of which is seen in the YouGov survey.