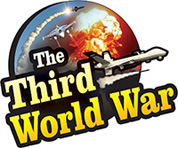 Brussels: The economic index of the Eurozone, group of the major European countries, has scaled the lowest level, in four years of 4% and there are indications of more severe hits to the economy of the Union over the next two years. The negativity in France and Germany is held responsible for the low situation. the European Central Bank also has confirmed this and has claimed that this is a period of uncertainty in the economy.
IHS Markit, the famous group, published the statistics regarding industrial growth in the European countries. This showed that the Purchase Managers' Index, linked to the industrial growth has declined to 51.3. The major decline in this index which was at 52.7 previously, is said to be an indication of the negative situation in the leading European countries. This value of the index is the lowest since November 2014. The decline in France and Germany is the most significant factor in this decline. The intense protests in France have severely hit the private sector. This sector is faced with a recession like situation, after nearly two and a half years whereas the index is at its lowest in four years in Germany. These two countries are known as the engine of the European economy. Therefore, the decline in their economy has severely jolted Europe.
The European Central Bank which is the controlling bank in the European Union has also given clear indications of the economic decline. The bank has predicted a possibility that the US-China trade war, Brexit and economic developments in Italy will create an imbalance in Europe. Bank chief, Mario Draghi has expressed concern that these factors can have an adverse effect on the European economy over the next two years.