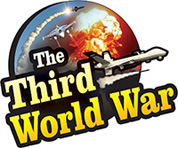 Jerusalem/Gaza: While the action against Hezbollah in Syria and Lebanon continues, the Israel military carried out strong attacks on the Gaza Strip, on Friday. Israel clarified that these attacks were in retaliation of the rocket attacks originating from the Gaza Strip, on Friday night. At the same time, sources informed that 2 Palestinian protestors were killed, on the Gaza-Israel border, in the action taken by the Israeli agencies.
The tension on the Gaza-Israel border has been festering, since the last few days and both sides have started speaking the aggressive language of war. Two weeks ago, Benny Gantz, leader of the Israeli Blue and White party, claimed that the Israeli military would annihilate Hamas, in any future war, in the Gaza Strip.
In retaliation, Hamas chief Yahya Sinwar threatened that Hamas would shower hundreds of missiles on the Israeli cities and Hamas will comprehensively defeat the Israeli military in this war. Thereafter, strong rocket attacks have started from Hamas, and the Israel military is retaliating robustly.
Five rockets were launched into Israel from Gaza Strip, on Friday. Although there were no casualties in the attack, the Israeli military immediately retaliated. Officials from the Gaza Strip informed that Israeli tanks near the Gaza border started heavy shelling. At the same time, Israel drones targeted the Hamas locations.
It was revealed that the Israeli agencies took action against the protestors at the Gaza-Israel border, before these attacks. Two Palestinians were killed, and 75 were injured in this action. Officials from Gaza informed that more than 5,000 Palestinians participated in the protests, on Friday. But the Israeli officials claimed that more than six thousand Palestinians were participating in the protests. The Palestinian protestors are holding rallies at the Israel border since 2018, and more than 200 people have been killed during the protests. One Israeli soldier has been killed in an attack by the protestors.