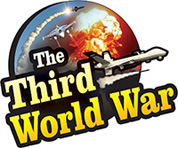 Jerusalem: Although the intensity of the Hamas orchestrated protests has reduced, Israel has indicated that it will be maintaining its aggressive stance. Israel has turned down the demand for an independent enquiry and the Israeli army spokesperson has warned of military attacks on Gaza Strip. Therefore, there are chances of the conflict between Israel and Palestine deteriorating further.
The terrorist organisation Hamas accused Israel of acquiring their land in the 1976 war and called on the people in Gaza to protest against Israel, last week. Hamas was also inciting the Palestinian people to directly attack the Israel border. Accordingly, thousands of protestors attempted to attack the Israeli border during the violent protest started from March 30. It is said that 17 protestors were killed and more than 1500 injured in the Israeli action against the protestors.
While the protests were on, there were incidents of infiltration from the Gaza Strip and the Israeli army warned of stern action against it. "Hamas, that has control over the Gaza Strip, has an intention of setting this part ablaze under the pretext of these new protests. These protests can continue even till 15th of May. But the Israeli action may not remain limited to the terrorist attacks by Hamas and replies thereof. In case of continuation of infiltration and violence, we will not be left with any choice other than carrying out attacks in the Gaza Strip," warned the Spokesperson of the Israel army, Ronen Manelis.
While on one side the Israeli army is warning about action in the Gaza Strip, the Israeli government also has taken an aggressive stand about the violent protests. Various countries and groups are demanding an independent enquiry of the 17 killings during the Israeli action. But Avigdor Lieberman has not only turned down the demand for an independent enquiry but has assured that the soldiers responsible will be honoured. At the same time, he accused Hamas of using women and children for violence.
The Israeli intelligence had warned Israel of threats for its security from Syria, Lebanon, Gaza Strip and West bank, in view of the Israeli establishment day coming up next month. The report also warns of the possibility of attacks from Iran and the anti-Israel groups in the next two months.