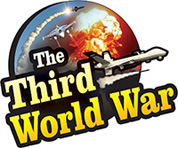 Jerusalem: Hamas in the Gaza Strip has prepared for a war against Israel and Hamas may initiate its attacks anytime now, warned the officials in the Israeli military. The Israeli military official informed a local newspaper that this is an attempt by Hamas to tighten its grip on the Gaza Strip, which has been relaxing for some time now.
As per the information given by the Israeli military sources to the newspaper, the crisis faced by Hamas in the last few weeks has increased. The shadows of the crisis are becoming longer and darker as the United States has withdrawn the humanitarian aid that it was providing to the Gaza Strip. Hamas had appealed to the Arab-Gulf countries to tide over these humanitarian crises. But the aid to Hamas has reduced also because of Palestinian President, Mahmood Abbas in the West Bank. Therefore, the humanitarian crisis in the Gaza Strip is worsening, informed the Israeli official. About a month ago, Egypt had mediated between the Hamas from Gaza Strip and Fatah from West Bank for forming a joint government. Egypt had claimed that if these two major parties came together to form a government, the negotiations with Israel could be successful. But Fatah, who was disheartened because of the bigoted policies of Hamas, withdrew from the negotiations. Following this, President Abbas ordered the detention of the Hamas leaders in West Bank, weakening the Hamas network there. This had a direct effect on the activities of Hamas in the Gaza Strip, claimed the Israeli officials.
The intensity of the four-month-old protests near the Israeli border incited by Hamas has ebbed too. Therefore, as per the claim of the Israeli officials, Hamas may declare a war against Israel in the near future in an attempt to strengthen its grip on the Gaza Strip. Hamas has made the requisite preparations for the war. The Hamas terrorists had organised war exercises in Gaza city and other areas. At the same time, it also had organised a safety drill involving the Palestinian citizens. The objective of the drill was to educate people about how to find refuge in case of a war.
Meanwhile, a leading Israeli daily has accused that the Abbas government in the West Bank is making efforts to start a war between Hamas and Israel.
7 killed in Israeli action against Gaza protestors
Gaza: 7 people were killed in the action taken by the Israeli military against the Gaza protestors. The sources in Gaza claimed that two among those dead were children. Strong protests haved continued near the Israeli border over the last 6 months, and around 20,000 people are said to have participated in these protests on Friday. The officials in Gaza informed that more than 500 people were injured in the Israeli action.