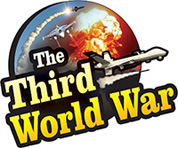 Beirut/Gaza: Hezbollah chief Hassan Nasrallah claimed that Israel has opted to deploy THAAD, the advanced missiles defence system from the United States, as the Israeli defence systems are not capable of protecting it from the advanced missiles of Hezbollah. At the same time, Nasrallah claimed that all the campaigns undertaken to date, by the United States and Israel, have failed. Only last week, information that leader of Iran and Iran affiliated military groups, General Qassem Soleimani, was preparing to take over the Golan Hills in Israel with the help of Hezbollah.
Nasrallah accused Israel of being scared to start a new war with Hezbollah, in one of the statements issued on television. Nasrallah also claimed that Hezbollah could defeat Israel in the battlefield and no missile defence system can stop it. He also stated that Israel opted for THAAD from the United States, as the Israeli defence systems failed to neutralise the Hezbollah missiles. Nasrallah also claimed victory for the rebel groups fighting against the United States, Israel and other countries.
A few days ago, the United States and the United Kingdom reportedly imposed sanctions against Hezbollah. It was observed that the movements of Iran and Hezbollah in Syria, have increased following that. Against this background the warning issued by Nasrallah becomes significant.
Meanwhile, it has been revealed that the Israeli fighter jets attacked that Gaza Strip, once again, on Friday. The Israeli military informed through a statement that many Hamas locations in the North and South of Gaza were attacked, in the Friday attack. The Nasrallah warning becomes significant against this background, too. Along with the air raids, the Israeli navy also reportedly carried out attacks in northern Gaza. This is the second action by Israel this week.
Before this, Israeli fighter jets launched an attack in Gaza strip on Wednesday. Israeli military informed that this action was taken in retaliation of the balloon attacks, originating from Gaza Strip.