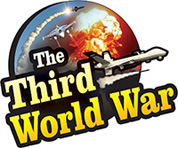 Washington/Manila: China has already built, and militarised artificial islands in the South China Sea, and now has initiated shocking steps to gain control over the region. It is already facing international criticism for the militarisation of the South China Sea and has deployed a secret army, in the marine sector. Large units of the secret military have been used near the Pag-asa islands of the Philippines. US analyst Gregory Poling warned that as per China requirements, the secret army would enter the war in the South China Sea.
The dispute over the Pag-asa island group of the Philippines is festering once again. A few weeks ago, a Chinese ship rammed into a Philippines fishing boat. The Philippines boat had sunk in the action. The Philippines President, Rodrigo Duterte had expressed anger over the Chinese move and had reprimanded in clear words. The Philippines President warned that China could not carry out fishing in the Philippine waters. Considering the developments in the South China Sea, the US analysts have reacted.
In an article posted on a website, Gregory Poling, director of 'Asia Maritime Transparency Initiative' and also an analyst at the 'Centre for Strategic and International Studies', said that China had initiated a very different tactic in the South China Sea. He claimed China had deployed a secret army near the Pag-asa island, in the Palawan island group, of the Philippines. The unit of the Chinese military was a Maritime Militia. Poling added that the Chinese fishing boats were doubling up as the Maritime Militia.
As per Article 38 of the Military Service Law passed by China in 1984, fishing boats are officially recognised as Maritime Militia. In 1998, after amendments to the law, the fishing boats were also imparted training for warfare. The militia was trained for the security of the Chinese marine limits, contribution to law and order of the waters and for entering the war as an when the Chinese military needed them.
'Given the opposition faced for the militarisation of the South China Sea, China started deploying the war-trained fishing boats on a large scale in the region. More than 150 of such fishing boats are currently deployed near the Pag-asa island', Poling said. The US analyst, therefore, pointed out that the fishing boats were China's secret army.
Poling clarified that China was trying to cover-up its aggression in the South China Sea with the fishing vessels. A military official informed that the increasing deployment of the fishing boats, in the Spratly Islands group, were hindering with the patrolling activities of the US Navy. Moreover, the international and local analysts have informed that the fishing boats were operating under the direct control of the People's Liberation Army-Navy of China.