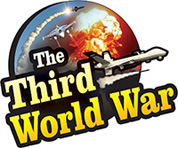 Washington/Taipei: The United States has taken an aggressive stand over El Salvador, a country in the US, severing its ties with Taiwan, succumbing to the Chinese pressure. The United States has accused China of interfering in the central American countries and also issued a warning to the El Salvador government. With the El Salvador decision, the number of countries keeping ties with Taiwan has declined to 17.
Two weeks ago, the Taiwanese President, Tsai Ing-Wen visited Latin American countries including the United States. At that time, she visited Belize and Paraguay, along with the United States. Both these Latin American countries have established political and trade relations with Taiwan, ignoring the Chinese resistance. Therefore, the objective of the visit was strengthening the cooperation further.
Following the Taiwanese President's visit, the Foreign Minister of El Salvador visited China in the last week. It was announced during this visit that El Salvador was severing its ties with Taiwan and establishing ties with China. The pressure exerted by China, using its financial might is said to be the reason behind the El Salvador decision. Over the last two years, China has forced countries like Panama, the Dominican Republic from America and Burkina Faso from Africa to sever their ties with Taiwan using the same methodology.
But in the case of El Salvador, a strong reaction has come from the United States and there is an open mention of the Chinese interference. This interference is very concerning for the United States and a warning that the United States government will have to reconsider its ties with El Salvador has been issued.
Before her American visit, Taiwanese President Tsai Ing-wen had lashed out at China saying 'No one can deny the existence of Taiwan'.