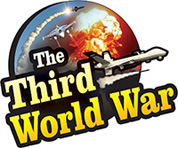 Ankara/London: James Le Mesurier, who co-founded the White Helmets civil defence group in Syria, was found dead in Turkey. The British media have claimed that the death of Le Mesurier, who was working for the injured in the Syrian conflict, has raised suspicion. Russia had accused Le Mesurier of being a British spy, and the British media are therefore sceptical about the incident.
James Le Mesurier was found dead near his residential building in Istanbul, Turkey, on Monday morning. Turkish agencies have informed that he was found with fractures on the skull and a leg. The cause of his death is still unclear although the Turkish agencies assert, he may have possibly died after falling from his home balcony. Nevertheless, people close to him have expressed surprise over the sudden death.
James Le Mesurier was a British citizen and a former British army officer. After retiring from the military, Le Mesurier set up a voluntary organisation called the Mayday Rescue. He initiated assistance for the injured after the conflict broke out between the Assad government and the rebels in Syria. He played an essential role in the formation of the Syrian Civil Defence named the White Helmets in 2013 and had worked for the United Nations (UN) as well.
James had imparted training to the White Helmets for providing medical aid and rescuing the civilians, soldiers and rebels, trapped in the Syrian conflict. The work received appreciation internationally as well. Furthermore, he was awarded the coveted title 'Sir' by the British Royal family. However, Syria's Assad regime, Russia and Iran had always referred to the White Helmets as a terrorist organisation.
Last week, Maria Zakharova, the Russian Foreign Ministry Spokeswoman, accused White Helmets of assisting the terrorist attacks in Syria. Moreover, Zakharova accused James of being a spy of the British MI6 intelligence agency. The Syrian government had endorsed the Russian claims although the White Helmets and other NGOs in Syria had dismissed them. Be it as it may, his dead body was found dead in Turkey in the next few days.