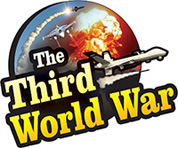 Ankara: Turkey lashed out at the United States, 'Turkey is an independent country and it does not take orders from the United States. Therefore the US need not advise us about what we should buy and from whom. It will not help the cooperation between the United States and Turkey.' The Turkish Foreign Minister criticised the United States for imposing a ban on the transaction between Turkey and Russia for the purchase of S-400 and warned that there will be retaliation against the United States.
Last week, the US Senate had raised questions about the defence cooperation with Turkey. The Senate had warned that the sale of Patriot missile defence system and 116 F-16 fighter jets should not be executed with Turkey, who is a longstanding ally and also a member of NATO. At the same time, the US Department of State had also suggested that Turkey should strike arms deals only with the NATO members.
The proposal to include Turkey in the list of banned countries due to its military cooperation with Russia, had been presented to the US Senate. An Act to that effect has not yet been passed by the Senate. But senior US officials have claimed that this will be the first time that such an action shall be taken against Turkey by the United States.
There has been a strong reaction from Turkey and Turkish Foreign Minister Mevlut Cavusoglu has reprimanded the United States, 'If the United States bans the Turkish defence transactions, there will definitely be a retaliation from Turkey. The United States better keep away from the Turkish transaction with Russia for the S-400 system.'
Having said that Turkey is not a country which takes orders from the United States, Foreign Minister Cavusoglu added that Turkey was firm on the purchase of S-400 system from Russia. The Turkish Foreign Minister is scheduled to visit the United States next week and will meet the US Secretary of State, Mike Pompeo. As per the information received, these two leaders will have discussions on the Syrian situation and the Turkish purchase of the S-400.
Turkey signed an agreement for purchase of S-400 with Russia in 2015. It was predicted that this Russian system capable of targeting the ballistic missiles in mid-air could possibly be deployed to the Turkish military by 2020. But Russia has agreed to supply the system to Turkey much earlier.
Relations between Russia and the United States are strained due to the Syrian conflict. The United States and other members of NATO seem to be disturbed by this military cooperation being established between Turkey, which is a NATO member, and Russia. However, Turkey has replied to the United States by linking the issue of the transaction to the sovereignty of Turkey.
A reaction from the United States is expected on this Turkish stance.