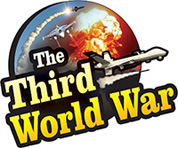 Washington/Ankara: Pentagon has announced that the advanced F-35s fighter jets being developed by the United States, will not be supplied to Turkey. This US decision is given Turkey's refusal to retreat on its decision, to buy the S-400 missile system from Russia. Only last week, the Turkish Foreign Minister rejected the US warning, saying that Turkey is committed to the S-400 deal and only the date of supply remains to be decided.
The Pentagon spokesman announced that the F-35s will not be supplied to Turkey saying 'Turkey has maintained the decision to by the Russian S-400 system. Therefore, all the cooperation associated with the supply of the advanced F-35 fighter to Turkey jets has been stopped.' He also indicated that the negotiations would continue with Turkey over this important matter. It is believed that the reigning tension between the two countries will fester further, because of this US decision.
In the last few months, the United States has repeatedly warned Turkey over the S-400 issue. US defence department spokesman Charles Schumer had warned Turkey that it would have to face severe consequences of the implementation of the Russian S-400 system. Whereas, the chief of the US Europe command, Curtis Scaparrotti, had advised the US government against supply of F-35s to Turkey. The Acting Secretary of defence, Patrick Shanahan had issued a decisive warning that the Turkish decision to buy the Russian system, will force the United States to cross the limits.
Despite all this, Turkey adopted an aggressive stance in the matter and indicated that it was firm on the decision. While talking to a local news agency, Turkish President Erdogan said 'Now Turkey will not back out from the Russian agreement. It will be against ethics and morally.' He had also indicated that Turkey may purchase the S-500 system too, from Russia, in the future.
Following these statements, Turkish Defence Minister Hulusi Akar announced that the S-400 missile system would be deployed in Turkey in October. Following the Defence Minister's announcement, it is clear that Turkey is in no mood to retreat on its decision. Therefore, the United States has decided to end all the cooperation with Turkey regarding the supply of the advanced F-35 fighter jets.
Following the jolt given by the United States, President Erdogan seems to have received a jolt at the local level too. Erdogan who has been winning all the elections in Turkey over the last 15 years, seems to be facing a challenge to his monopoly from the voters. In the Mayoral elections, held in Turkey on Sunday, Erdogan had to lose control over important cities including capital Ankara. These cities include Istanbul and Izmir.
Erdogan started his political career winning the Mayor election in the city of Istanbul. Therefore, the analysts have warned that the defeat in Istanbul will not go down well with Erdogan and will have long-term effects in Turkish politics.