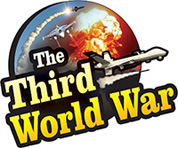 Amman: Since the last few weeks, Turkey has opened a front against the attacks initiated by the Syrian and Russian military on Idlib. Turkey has started the supply of weapons to the Syrian rebels, including anti-tank missiles. Turkey is said to have taken this decision after the talks with Russia failed. However, it has come to light that in the past, Turkey had built an independent armed military unit of the anti-Assad rebels.
The source connected with the opposition leaders and the rebel organisations disclosed this information regarding the Turkish military assistance. The arms assistance from Turkey was already in place. This source informed that Turkey increased the support following the failure of talks organised by Russia for a ceasefire near the Syria-Turkey border. As per these leaders, with this weapon supply, Turkey demonstrated its hold on Syria.
Turkey has not reacted to the information given by the opposition leaders in Syria. But there is a significant deployment of the Turkish military in the northern parts of Syria. The Syrian rebels dominate the Zabar Al-Zawya airport, in the Hama province in northern Syria. Two days ago, Turkish military vehicles reached the airport. This is the part where the Russian and Syrian fighter jets carry out attacks. At the same time, the Syrian tanks and military vehicles also are headed for the Hama Province. At such time, Turkey has shown that its differences with Russia are intensifying, by supplying anti-tank missiles to the Syrian rebels.
Last month, Syrian President Bashar al-Assad initiated attacks on rebels in the Idlib and Hama provinces. Before these attacks, talks were held between the leaders from Russia, Syria, Turkey and Iran. Later, Turkey proposed negotiations with the Syrian rebels. But the Assad government, initiated attacks on the rebels, violating the ceasefire which created a crisis, once again, for the people in Idlib. Moreover, the United Nations has criticised the attacks.
Against the background of these developments, Turkey seems to have begun supplying weapons to the Syrian rebels. Even in the past, it was revealed that Turkey had built an independent military unit of the Syrian rebels. Turkey was accused of imparting military training to the Syrian rebels, near its southern border, before sending them back to Syria to take part in the conflict.
Meanwhile, Turkey being a member of NATO, has increased closeness with Russia disregarding the US displeasure. But the Turkish stance in the Syrian conflict is not in favour of Russia. Turkey is opposed to Syrian President Assad. Therefore, Turkey has repeatedly provided political and military support to the Syrian rebels. At the same time, Turkey has said that the Kurdish rebels are a threat to Turkey's integrity. However, the United States supports the Kurds. Therefore, an odd phenomenon where Turkey is taking decisions against both the United States and Russia at the same time has been observed.