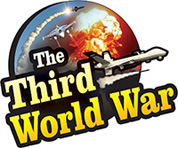 Ankara/Moscow: – Russia and Turkey, already cooperating on the issues like Syria, Iran and Venezuela, have initiated steps to strengthen bilateral economic cooperation. Russian President Vladimir Putin gave this information during his visit to Turkey. As per this, both the countries will soon be starting trade transactions in their local currencies and an agreement to that effect will also be signed.
The United States has imposed sanctions against both Russia and Turkey and the sanctions had severely hit both the economies. Against the background of these sanctions, both the countries started searching for newer avenues, to reduce the dominance of the USD. For this purpose, other than Gold purchase, agreements to start the trade with allies, in local currencies, are being worked out.
Russia has already started bilateral trade in local currencies with its traditional trade partners like India and China. The use of local currency has also begun in the trade with some central Asian countries and some other countries near Russia. Last year, Russia had proposed even to the European countries, to trade in local currencies. Now, the inclusion of Turkey in this arrangement becomes a significant development.
Since the last few years, Russia and Turkey share a very complex relationship. Although there are differences between the two, over issues like Syria and Israel, the trade and defence cooperation between the two, seems to be increasing. The purchase of the Russian S-400 air defence system by Turkey and its expression of interest in purchasing the Russian fighter jets and missile systems, confirms this observation. The inclusion of currency-related cooperation becomes a significant addition to cooperation.
The current bilateral trade between Russia and Turkey stands at around USD 25 billion. The economies of both countries can majorly benefit if this trade is conducted using Russian Rouble or Turkish Lira. The trade conducted in local currency becomes a decisive option against the sanctions imposed by the United States. This is why, Russia has taken this initiative and proposed local currency trade to Turkey, in the beginning of this month.
Russian President Vladimir Putin indicated that the agreement regarding local currency could be signed during the oil-related conference, scheduled to be held in Russia, in the next month, saying that Russia will be happy to welcome President Erdogan and his high-level delegation, to the conference. The Russian President also made a statement that other than the local currency agreement many important agreements regarding other sectors too will be signed between Russia and Turkey.