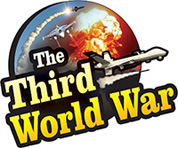 London: The crude oil rates have risen, in light of the raging conflict in Libya and the US sanctions against Iran and Venezuela. The crude prices jumped to $70 per barrel, in the international market, on Monday and the US crude also rose to $63 per barrel. These rates are the highest, in the last five months and the indications are that they could further soar if the Libyan conflict intensifies.
The crude oil rates have been observed to be rising consistently, since the last few weeks. The crude rates had dipped below $60 per barrel at the beginning of the year. However, they have been consistently increasing for the last four months. In the month of February, the crude rates jumped to $63 per barrel, and in March they rose further to $66 per barrel. The trend continued, in the month of April and on Monday, the rates scaled the level of $70 per barrel.
The rate of crude was recorded as $70.62 in the international markets, on Monday. At the same time, the US Crude also rose to $63.39 per barrel. The increase in the rate, despite increased production in the major countries like the United States and Russia, assumes significance. The intensified Libyan conflict has proved to be the major factor for the spur in the crude rates, on Monday. Libya is a member of OPEC, the vital organisation of the oil-producing countries and it is said that the prices have risen because of the reduced output from Libya.
Before the Libyan conflict, the US sanctions against Iran and Venezuela, the decision by OPEC and Russia to keep the crude production down and US-China trade war, were responsible for the crude rate increase, according to the analysts. At this time, when the crude rates are increasing, Saudi Arabia rejected the possibility of conducting the oil trade in any currency, other than USD. The Saudi Energy Minister Khalid Al-Falih clarified that there would be no changes in the long-term policies, regarding the crude oil trade.