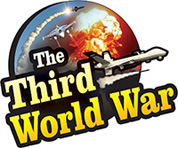 Copenhagen: Former NATO Chief Anders Rasmussen, appealed to the European countries, to support NATO instead of the paper tiger of the European army. NATO completed 70 years, and the discussions have started regarding the future challenges for NATO. Germany and France are preparing to build the European army. In this scenario, Rasmussen reminded the European countries of reality. Rasmussen warned the European countries that if the United Kingdom leaves the European Union with Brexit, 80% of the NATO expenses will be shouldered by countries that are not members of the Union.
Anders Rasmussen, former NATO chief and former Prime Minister of Denmark, bluntly said that the European countries, who are NATO members should understand the importance of NATO. A German Minister had suggested that the European Union should build its army and create a support system like NATO in Europe. Rasmussen warned that if this proposal is acceptable, the first consideration will be sharing the expense burden. The United States is complaining that the European countries are not spending enough on their security. Rasmussen pointed out that if the United Kingdom left the European Union, 80% of the NATO expenses would be borne by countries outside the European Union. 'How viable will be the proposal for the joint European army?' was the question raised by Rasmussen in this scenario.
Therefore, he suggested that the European countries should stand behind NATO and strengthen their security. At the same time, Russia, whom we looked up to as a strategic security partner, has today become a strategic enemy, saying, so he clarified that NATO is the best available option to counter Russia. European countries like Ukraine and Georgia are keen on joining the 29-member NATO. However, Russian President Vladimir Putin has bitterly opposed this move. Rasmussen too criticised these oppositions.
Every country has the freedom to decide which organisation to join. Therefore, Russia cannot oppose Ukraine and Georgia, joining NATO. Rasmussen advised the Russian President to introspect, as to why the Russian neighbours, are keen on joining NATO.
Rasmussen claimed that Ukraine and Georgia are running to NATO, due to the bold stand adopted by Russia. Rasmussen underlined the importance of NATO in plain words saying, "At the same time, the European security is under threat due to the aggressive Russian policies and the European army is not capable of handling the Russian threat." Rasmussen also said that he did not approve of the idea to expel Turkey, from NATO, for cooperating with Russia. Recently, Turkey increased its military cooperation with Russia and purchased the S-400 air defence system from Russia, due to which, there were talks to expel Turkey from NATO.
Rasmussen warned that after being expelled from NATO, Turkey would openly establish defence cooperation, with countries like Russia and Iran and that should not be allowed to happen.