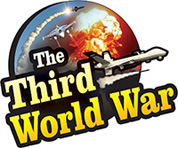 Copenhagen: "Immigrants whose applications have been rejected by the Danish government and those with criminal records are not wanted by the Danish people and should not create any trouble for the Danish people. The immigrants should be made aware that the locals do not want them," Inger Stojberg, Danish Immigration Minister justified the proposal to send the immigrants to a separate island saying,'
The Denmark government has proposed to keep the immigrants away from the mainland, in the new Finance Act. These immigrants will be sent to Lindholm Island in the Stage Bay marine sector. The number of immigrants has not been announced but it is predicted that it could be in hundreds.
More than 50,000 immigrants have entered Denmark over the last four years and they have been kept in relief camps in different parts of the country. It has been observed that the immigrants who have committed crimes in and outside the camps and whose applications have been rejected are still living in these camps. As such activities seem to continue despite making stricter rules for the immigrants the government has proposed to keep them away from the mainland.
Inger Stojberg, the Minister for Immigration and Integration Minister of Denmark, described the Lindholm island proposal saying, "There is severe discontent about the immigrants in the local people and the demand for their expulsion is coming forward. Therefore, moves to remove these immigrants from the country are being made." It has been indicated that all the parties in the government have accepted the proposal and the implementation will start once the Parliament passes it.
There is an animal experiment laboratory located in the Lindholm Island, which is 80 kilometres away from the capital Copenhagen. As per the sources, the animal experiment laboratory will be closed and the immigrants will be housed there in the next two or three years. A provision for $115 million for four years has been made to move the immigrants to this island having an area of 17 acres.
Denmark has taken an aggressive stand against the immigrants since the last few months and has even passed some harsh laws. These have provisions to reduce the government funding for these immigrants and to expedite the expulsion process. There is also a provision to confiscate the valuables of the immigrants, which had come under severe criticism from all quarters.
A few months ago, Denmark had banned Muslim women from using burqa.