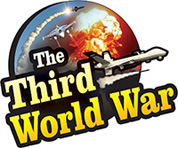 Budapest: Hungarian Prime Minister Viktor Orban's position against the immigrants was further strengthened by the decision of the Hungarian Parliament. The 'Stop Soros' bill authorising action against groups and organisations helping immigrants has been passed in the Parliament. This decision is a warning to Soros and his organization. Meanwhile, the European Union(EU) has criticised this decision and some of its officials have demanded termination of Hungary's membership.
Prime Minister Viktor Orban, who won a majority in the elections held in Hungary a few months ago, had announced that those who support immigrants would be directly sent to jail. Prime Minister Orban had taken the stand of Hungary not accepting non-Christian immigrants under any circumstances. He had contested the elections on this very issue. Moreover, Orban had threatened that if he lost the elections, Hungary will lose its indigenous religious and cultural identity.
After regaining power, the Orban government adopted a strict stance against people standing in support of the immigrants. Connecting the immigrant issue to national interest, the government had indicated that supporting illegal immigrants who pose a threat to Hungarian security, amounts to treason. Orban had also announced framing a separate law for this purpose.
This announcement by Orban was a major jolt to famous investor George Soros, who has been demanding free entry to immigrants in Hungary. The Orban government had made its position clear by naming the concerned bill as the 'Stop Soros' bill. This bill was taken up for voting in the Hungarian Parliament on Wednesday. The Stop Soros bill was passed with a thumping majority of 160 against 18. Thus, action can now be taken against groups and organisations who help immigrants in Hungary.
Prime Minister Orban has welcomed this development and asserted, 'No compromise is possible on the immigrant issue.' Orban also warned, 'Some European countries freely allow entry to immigrants. They are already facing the effects of it, and in the near future they will have to face dire consequences due to it.'
Reactions have emerged from the European Union about the Hungarian decision. Two groups in the EU have criticised the decision as purposeless and ambiguous. While the group called the 'Central European University' supporting Soros, has criticised the bill by saying that it does not contain a clear definition of the term 'illegal immigrants'.
EU officials have demanded that the Hungarian decision should be denounced and Hungary's membership of the European Union should be cancelled.