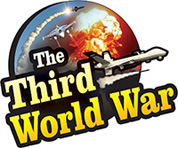 Hong Kong: 'Most of the protestors involved in the Hong Kong movement use a face mask to conceal their identity. Therefore, it has been observed that day by day; these agitators are becoming more and more unruly. The violence of the protestors cannot be stopped without changing the current rules. This could aggravate the seriousness of the situation.' saying, so HongKog leader Carrie Lam announces to implement 'Emergency Powers.'
The protests against the Chinese government in Hong Kong have been going on for almost five months. In this duration, the Pro-Chinese administration in Hong Kong ignored all the demands of the protestors, except cancelling the controversial bill. As a result, dissatisfaction among the agitators is increasing, and its consequences are reflected on the law and order and public life in Hong Kong.
The Pro-Chinese administration in Hong Kong has started inhuman use of police force against the protestors. However, since the protesters are not ready to back down even after this repression, the Hong Kong administration appears to be in the doldrums. To resolve this issue, Pro-China has decided activating 'Emergency Powers.' These rights date back to the British era and have been retained from the time when the British handed over Hong Kong to China.
According to this authority, the local administration can impose any restrictions on the public by bringing up the cause of public interest. In Friday's announcement administrator Carrie Lam mentioned that protesters are banned from using masks. In order to prevent any action on the company or the family from the pro-China administration, the protestors use masks to cover their face and hide identity.
However, the ban on facemask is being considered a threat from the pro-Chinese government. The agitators have already warned to overthrow Lam's emergency powers. On Friday, in many areas of Hong Kong, thousands of agitators with masks protested. From Saturday onwards the emergency powers will be invoked, and those who refuse to obey will be arrested in large numbers, they indicated.