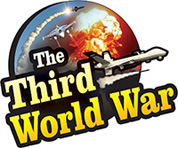 Beijing: Chinese President Xi Jinping said 'China is faced with multiple challenges and threats at the same time, and therefore, China will have to indulge in a relentless fight for a long time to ward them off.' President Jinping ordered the Cadres of the communist party to be prepared for a long-drawn battle mentioning the economy, defence, Hong Kong and Taiwan as the challenges. Soon, an important meeting of the communist party, which is supreme in China, will be held. This message given by President Jinping seems to be a prelude to the meeting.
Xi Jinping is known as the only President having supreme powers, after Mao Tse Tung, the founder of the communist revolution in China. All the powers regarding the communist party, as well as the Chinese government, are in the hands of Jinping. Jinping has successfully eliminated nearly all the political adversaries, one way or the other. But the challenges faced by China have increased manifold during his tenure. The trade war started by the United States against China has had a devastating effect on the Chinese economy. At the same time, the United States and western countries have started openly challenging the Chinese domination, in the South China Sea. China, who is claiming Taiwan as its sovereign territory, is receiving vitriolic responses from Taiwan and the United States is openly providing military aid to Taiwan. The intensity of the anti-China demonstrations in Hong Kong is increasing by the day, delivering a major blow to China.
Mentioning some of these threats openly and implying about the rest, the Chinese President pointed out that the country was faced with multiple dangers, simultaneously. President Jinping, while asserting that ultimately China will emerge victoriously, warned that the future path would be very arduous, during his address to the new cadres of the Chinese communist party. President Jinping appealed to the youth that therefore, they need to be ready for the struggle and should inculcate fighting spirit. At the same time, Jinping included internal politics also, in the challenges faced by China.
The Chinese official news agency reported the message given by the Chinese President. International media have highlighted the news. As per the international media, President Jinping's appeal has a background. The communist revolution in China is completing 70 years on 1st October. A grand function has been organised to commemorate the occasion, and a military march past also will be held, at this time. President Jinping has started his preparations for the occasion and has started stressing since recent times, that political stability is vital for China.
President Jinping, who has acquired the Presidentship for his lifetime, talking about political stability, becomes natural. But keeping the Presidency stable seems to be becoming difficult for President Jinping, at a time when the Chinese economy is declining, and the United States is becoming more and more aggressive.