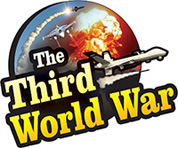 Beijing: President Xi Jinping appealed that the Chinese youth need proper political guidance and they need to be loyal to the ruling communist party for this. At this time, he also clarified that ruling communist party and the student movements in China, are closely connected. Only a few days ago, the Chinese government announced an ambitious plan to send nearly 10 million youth to rural areas. The analysts claimed that the announcement and the appeal by President Jinping are interlinked.
It has been President Jinping to attain status, at least at par, if not better than, Mao-Tse-Tung, the Father of China and also known as the supreme leader. Therefore, Jinping got the communist party to declare him as a core leader. Thereafter, he started moves to get his thoughts inserted into the party's ideology. He started using different tactics, to get different groups, to support him and the new appeal to the youth, seems to be a part of the same efforts.
Two years ago, the Chinese President had ordered the armed forces, to show their allegiance to the President. The orders said 'The Chinese defence forces should have complete loyalty, sincerity and reliability towards the Chinese President. The defence forces should take orders from President Jinping, should be committed to following these orders and should not carry out any act, that could cause worries to the President. The responsibilities vested on President Jinping, being the chief of the Central Military Commission, should be discharged with deep and complete commitment.'
Thereafter, Jinping started efforts to strengthen his position in the Chinese people through various schemes. The analysts claim that these are efforts to cover up his domestic and international failures. The shocks delivered by the trade war with the United States and One Belt One Road (OBOR) scheme, are causing major upheavals in the Chinese economy. Warning bells are ringing in the big Chinese industries, because of the rising internal debt burden and the reducing exports.
At the same time, increasing unemployment can create a new headache for the Chinese government, and the Jinping efforts seem to be an attempt to blunt the edge of the backlash, by ordering to maintain loyalty with the Chinese government.