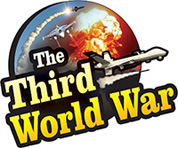 Amman: A shocking report exposing the kidnapping and torture of Younis Qandil, the chief of 'Believers Without Borders' has come to the fore. The episode is said to have occurred under the allegations of blasphemy, and the Muslim Brotherhood is suspected to have a hand in it. Two years ago, Jordanian writer Nahed Hattar was also killed over allegations of blasphemy.
Last week, three armed gunmen attacked the 'Believers Without Borders Centre for Research' chief, Younis Qandil. The attackers were in a car when they abducted him and took him to the jungle. He was brutally tortured and beaten in the jungle. They tore his clothes and carved with the knife the words, 'Islam Without Borders' on his back. He was then left in the jungle with his hands and legs tied up, inform the local sources.
Qandil's kidnapping, torture and thrashing are believed to be due to him being accused of blasphemy. A few days ago, Qandil had organised a workshop through the 'Believers Without Borders Centre for Research' which was to discuss the subject of 'People's History of God's Birth'. However, the extremists from Jordan began to criticise the scheduled event accusing it of being against their religion. Also, the Muslim Brotherhood was the lead organisation enforcing criticism.
The Muslim Brotherhood spokesperson and member of the Jordanian parliament, 'Dima Tahboub' initiated efforts to pressurise the government over the matter. Tahboub demanded on the social media that Qandil's workshop should be cancelled. His close associates claimed that he began receiving threats soon after.
The sequence of events that begin from Tahboub's demand, threats received by Qandil, as also the abduction and torture which followed, puts forth the surmise of the Muslim Brotherhood being behind it.