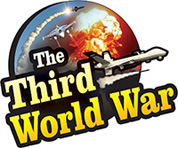 Jerusalem: The Israeli police stormed at the Aqsa Mosque, to detain the people attacking and injuring four Israeli policemen. Around 24 attackers have been detained from the site. Jordan has criticised this action of the Israeli police.
The Palestinian attacks from the West Bank and East Jerusalem on the Israeli security agencies have increased. Two days ago, Palestinian protestors pelted stone and tear gas shells towards the Israeli policemen deployed near the Aqsa Mosque, informed Israeli agencies. These attacks were in protest against the Israeli action in the Gaza Strip.
The Israeli police swung into action to detain the protestors, after four of the policemen were injured in the attack. But these attackers entered the Aqsa mosque and closed the doors. Therefore, the police had to take action to detain the attackers, said the Israeli police. The police detained 24 attackers during this action.
The Al-Aqsa Mosque had to be closed for four hours owing to the action. The mosque was opened after assessing the security situation, said the police officers. But the local Palestinian leaders have criticised the Israeli action. The Palestinians have accused that the Israeli police used stun grenades to detain the attackers. The Palestinians have also alleged that some civilians have been injured during this action.
Jordan also has criticised the Israeli action. Jordan has accused Israel of violating the rules by entering the mosque, and has termed this action as an act of incitement. The Jordanian Minister for Media, Jumana Ghunaimat, said that the Israeli action has hurt the sentiments of the Palestinians and the Arabic people.
The Al-Aqsa mosque in Jerusalem is under the Jordanian administrative control. Although a Palestinian committee is looking after its administration, the important issues are handled by Jordan. This administrative responsibility was handed over to Jordan, after the war between Israel and the Arab countries in 1967.