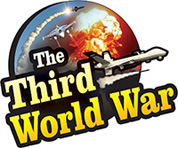 Amman: While the fire of the US attack on Syria is still ablaze, signs of an emerging new conflict are already being felt. While on one hand, Russia and Iran were preparing to retaliate against the United States attacks on Syria, the United States had also warned of maintaining a level of readiness. As part of this, a joint military exercise 'Eager Lion' has started in Jordan near the southern Syrian border and 4000 US soldiers are part of the exercise.
This exercise which is being conducted near the Jordanian capital Amman, includes exercises for border security, counter terrorism activities, cybersecurity and also chemical warfare. There will be a special focus on the skills necessary for joint operations, informed John Mott, a senior official in the United States Central Command.
'The US-Jordan exercise is a golden opportunity to overcome the threats to regional security. Through this exercise, the capabilities that are required for planning and implementing the necessary actions against a strong enemy can be achieved,' said General Mott while explaining the importance of the exercise.
The 'Eager Lion' exercise which started on Sunday will continue till 26th April and the central concept will be the attacks in the Middle East region by the armies of competing nations. US officials informed that a 'Mobile Laboratory Team' is also included to counter chemical warfare. The US '26 marine Expeditionary Unit', 'Amphibious Assault Ship USS Jima', and 'USS Oak Hill' have reached Jordan for the exercise.
3000 Jordanian soldiers are participating in the exercises which include all three wings of the defence forces along with the Special forces. The exercise will be conducted in the Jordanian capital of Amman and Zarqa and the Jordanian military officials informed that the joint exercises with the United States are being conducted since the year 2011. The United States has consistently participated in military exercises with Israel and the Arab nations and these movements acquire greater significance against the background of the Syrian conflict and the rising tension with Iran.