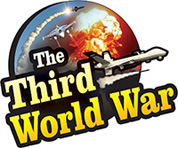 Baghdad/Washington: A rocket landing near the US Embassy, in the Iraqi capital of Baghdad, on Sunday night has created a stir. Though there were no losses reported in the strike, it seems that the attack on the Green Zone region of Baghdad which is regarded as the safest part in the Baghdad is a major warning for the United States. Two weeks ago, US Secretary of State, during his visit, had underlined the threat to the US interests in Iraq. Following that, the United States issued orders to the employees in the US embassy in Iraq, to return to the homeland, on an immediate basis.
After the United States stopped the Iranian oil exports, Iran has been consistently threatening the United States. The intensity of the threats has increased post the deployment of the US aircraft carriers, bombers and Patriot air defence systems. Iran has increased its influence in certain countries in the Middle East, and there is a strong possibility of Iran using this influence, against the United States.
Amid the heightening tension with the United States, the US CENTCOM spokesman had predicted that Iran would attack the US soldiers in Syria and Iraq, through its agents. He also expressed fear of the US employees in Iraq coming under attack from the pro-Iran militias. Taking this into account, the United States has started shifting its employees out of Iraq.
Against this background, the rocket strike, on Sunday night, near the US embassy in the Green Zone, in the Iraqi capital of Baghdad, has caused an uproar. The local sources informed that a Katyusha Rocket, used in the attack was crashed with a huge explosion. Presumably, this rocket was launched from eastern Baghdad, and the Iraqi officials said that the rocket launcher had been found.
Neither the US embassy in Iraq nor the US State Department has given any reaction. The Iraqi media and officials informed that no Iraqi group or organisation had accepted the responsibility of the attack. But the attack underlines the threat to the US interests in Iraq that could spark a fresh conflict in Iraq over the issue.