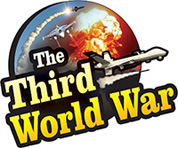 Tehran: 'Since the last few days, countries outside the region and groups seeking revenge are playing a psychological war to try and spoil Iran's relationship with the European countries. There is an attempt to create a discord between Iran and the European countries by planting fake news,' alleged Iran. Iran has also alleged that the aggression is mainly targeted towards creating discord between Iran and Germany.
Iranian Foreign Ministry spokesman, Bahram Qassemi made these allegations avoiding direct mention of the United States. A special meeting between Iran and all the permanent members of the United Nations Security Council (UNSC) except the United States, was held in Vienna last week. In this meeting, Qassemi alleged that efforts were being made to spoil the relations between Iran and Germany. At this time, there had been reports of the Merkel Government in Germany having frozen the Iranian assets. Nevertheless, Qassemi termed this as fake news and said that there is no change in the economic cooperation between Iran and Germany.
A psychological warfare was being resorted to by planting such fake news, alleged the Iranian Foreign Ministry spokesman. But both Iran as well as the European countries need to be cautious while facing the psychological warfare and false propaganda, appealed Qassemi. However, he avoided to comment about the summons issued by Iran to the German, French and Belgian ambassadors.
An Iranian diplomat was detained in Germany for involvement in a plot to sabotage the program organised by the anti-Iran activists in France, last week. Besides this, Iranian citizens had also been arrested in France and Belgium for their involvement in this terror plot. Iran had issued summons to the ambassadors of France and Belgium along with Germany, criticising this action. Within hours of this incident, the Netherlands expelled two Iranian diplomats from the Iranian embassy. The Netherlands refused to give any explanation for its action. Criticising the action, Iran had issued a summons to the Netherlands ambassador.
At the same time, the French company having oil cooperation with Iran has withdrawn from the agreement. A Netherlands airline company have also taken a decision to stop their services to Iran. These events have lead to tensions between Iran and the European countries. However, Iran has dismissed these claims made by the international media. Iran has also blame the United States saying that all of this is a part of a psychological warfare.