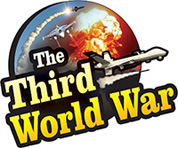 Brussels: The troubles for Libra cryptocurrency, being launched by the social media company Facebook, seem to be increasing. Following the action initiated by the countries like the United States and Australia, now the European Union has instituted an inquiry against 'Facebook Libra'. The spokesman of the Union informed that independent notices had been sent to Facebook and Libra Association.
Facebook announced its cryptocurrency Libra in the months of June. Facebook had claimed that this currency, based on the bank deposits and government bonds, will be available from mid-2020. Facebook claims, like, millions of people not having any bank accounts will use this cryptocurrency, sent shockwaves in significant economies of the world, including the United States. The highlight of Facebook Libra was believed to support from 20 major financial and technology companies.
But the United States, the largest economy of the world, raised objections over the digital currency. President Donald Trump said that the currency being launched by Facebook lacked credibility. The US Secretary of Treasury also noted that the cryptocurrency was an issue of national security, indicating imposing control over cryptocurrencies like Libra. Thereafter, various US agencies initiated inquiries against Libra along with Facebook.
After that, indications of imposing controls over the cryptocurrencies and digital currencies were given during the meeting of the G7 finance ministers and chiefs of the central banks, held in France, in July. Following the United States, European countries and countries like Japan and Australia also declared a cautious stance regarding the digital currencies.
French Finance Minister, Bruno Le Maire, clarified the stand of his government, saying that we will never tolerate currencies released by big companies, having no democratic control. Germany too warned that cryptocurrency Libra. will not be given permission. Germany and France are the leading countries in the European Union, and they are said to have a good influence on the policies of the European Union.
Therefore, this notice served by the European Union to Facebook and Libra seems to be a result of the adamant stand taken by France and Germany. The Libra Association started for the Libra cryptocurrency, has taken a cautious position saying that an appropriate reply will be given to the notice. Whereas, Facebook has not made any official statement.
There is panic spreading in the companies supporting Facebook Libra, given the inquiries instituted by the leading countries like the United States and Europe. To avoid an investigation and action, some of these companies have indicated reconsidering their decision to support Facebook Libra whereas, the leading company 'PayPal' has decided to withdraw from Facebook Libra. 'PayPal' is a leader in the online payments sector and is operational in the field, for more than 2 decades.