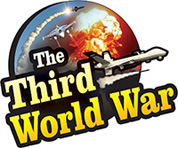 Qamishli/Ankara: Turkish President, Recep Erdogan announced that the Turkish military and Syrian rebels supporting Turkey have initiated attacks on the Syrian Kurds. President Erdogan claimed that the Turkish military is also targeting the IS terrorists along with the Syrian Kurds. But the locals said that the Turkish fighter jets are carrying out attacks in the urban areas. A few hours before these airstrikes, Turkey had warned the Syrian Kurds either to abscond or to get crushed by Turkey.
President Erdogan announced the initiation of the 'Operation Peace Spring' through social media. The Turkish fighter jets launched massive attacks in the Ras Al-Ayn, in northern Syria, on Wednesday, in the afternoon. President Erdogan informed that this action was against the Kurdish terrorist organisations YPG in Syria, PKK in Turkey and the IS terrorists.
Erdogan clarified that the objective of the military campaign is to wipe out the terrorist organisations, from northern Syria and to establish a Safe Zone in that area. Erdogan also claimed that this would establish peace in Syria. A Turkish news agency reported that attacks were launched on the Kurdish base in 'Tell Abyad'.
The Turkish parliament has granted an extension to the military campaign on the Iraq-Syria border. The parliament clarified that this extension was granted given the Turkish national security. Within few hours of this, the Turkish fighter jets launched airstrikes on the Syria-Iraq border. Turkey claimed to have destroyed the route connecting the Kurds from Syria and Iraq. Turkey is claiming that the destruction of this route will reduce the military assistance received by the Syrian Kurds from Iraq.
Following this action, Turkey has made preparations to attack the Kurdish dominated areas in northern Syria. Turkey claimed that it is necessary to wipe out the Kurdish terrorists from north Syria to establish a 'Safe Zone' there. But the Syrian Kurds have made preparations to retaliate against the Turkish attack.
The Kurds spread in the entire north to northeast Syria, have initiated major military movements and have even incited the Syrian population to join the conflict. The Kurdish rebels appealed 'The Syrian people should head the Turkish border to create a human shield, in front of the Turkish military, for the security of our country. Kurds spread all over the world to start an agitation against Turkey.'
Meanwhile, Russian President Vladimir Putin had cautioned President Erdogan, before the Turkish action began, saying 'Think carefully'. Iran also has expressed concerns over the Turkish actions and has initiated military exercises in the border regions.