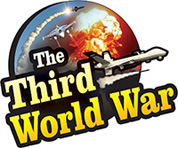 Riyadh: Former Saudi intelligence chief and a senior member of the Saudi Royal Family Prince, Turkey Al Faisal warned 'Iran has developed into a paper tiger with steel claws. The 'steel claws' are the militias that they have established throughout the Middle East, whether it's Hezbollah in Lebanon or the Houthi is in Yemen or the al-Abbas in Syria or other militias operating in Iraq and Syria whose main purpose is to further Iran's influence and its domination of the areas in the Middle East'. Prince Turkey expressed confidence that the US sanctions against Iran are successfully blunting these Iranian steel claws while talking to a US news channel.
A meeting between Israel and Arab-Islamic countries,under the leadership of the United States, is being held in Poland to ally with Iran. Against the background of this meeting, the US news channel interviewed Prince Turkey, who has worked as an Ambassador to the United States and the United Kingdom. Prince Turkey attacked Iranian leadership during the interview. Prince Turkey criticised the terrorist organisations created by Iran in the Gulf, saying 'I have described the Iranian government even in the past. My description of the Iranian government holds even today. Iran is a paper tiger with steel claws.'
Prince Turkey blamed that although Iran has increased its influence in the Gulf using these steel claws, the paper tiger has ignored the Iranian people while spending its money on terrorism. Prince Turkey blamed 'The poverty in Iran has increased because of the inefficient government, and the people have started protesting. the Iranian administration is turning its people into paupers instead of providing them with health services, with food and with things people look forward to.'
Prince Turkey was asked if there will be a change of government in Iran. Prince Turkey replied I think it would be premature to try to predict anything of that sort. But I am confident that the sanctions imposed by US President Trump will cause a change in the Iranian leadership.' The Iranian people are facing severe hardships because of the US sanctions. But, Prince Turkey blamed that the government was responsible for this and not the people.
The Saudi Arabia and Iran enmity is, and Prince Turkey has, even in the past, accused Iran of being a country supporting terrorism. Saudi has claimed that Iran has increased its influence in the Gulf by creating terrorist organisations in the countries Lebanon, Yemen, Syria and Iraq. Prince Turkey had also alleged that the Taliban in Afghanistan also is receiving financial and military cooperation from Iran.