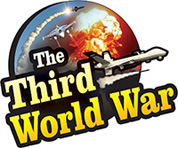 Cairo: Following the Israeli and US decisions to corner Palestine economically, the Arab League has come to the rescue of the crisis-ridden Palestine government, in the West Bank. The Arab League declared an aid of $100 million, every month, to the Palestinian government, active in the West Bank, under the leadership of Mahmood Abbas. The aid was announced in response to the appeal made by Mahmood Abbas.
Till date, the taxes on the Palestinian products was being collected by Israel. The collected tax amount was being handed over to the Palestinian government in the West Bank. The funds were sufficient to meet the expenses of the Palestinian government for half a month. But in February, Israel decided to stop transferring these funds to Palestine. Israel stopped the funds accusing that these funds were used to support the families of the terrorists and extremists languishing in Israeli jails.
This stoppage of funds created a financial crisis for the Abbas government in Palestine. France held discussions with Israel, attempting to break the shackles of the Palestinian government. But Israel justified the decision pointing to the rules. The World Bank warned that if a timely solution is not found for the current scenario, the crisis faced by the Palestinians, will deepen.
Against this background, Abbas appealed to the Arab League meeting, held on Sunday. In response, the Arab League announced a monthly aid of $100 million to Palestine. The Arab League claimed that this would soften the financial crisis, to a certain extent.
Arab countries pressurising Palestine to accept the US peace proposal; alleges Fatah leader
Ramallah: An accusation is being made that the Arab countries are pressurising the Abbas government, in West Bank, to accept the peace proposal brought by the United States. An official from the Abbas has levelled the accusation led Fatah party and the Palestinian government in the West Bank.
US President Donald Trump has prepared a peace proposal to resolve the issues between Israel and Palestine, and it will be presented in June. Abbas has already criticised that this proposal is guarding Israeli interests and is disheartening for the Palestinians. Abbas has also claimed that Israeli Prime Minister Benjamin Netanyahu is not interested in any peace talks. As per the Palestinian official, Saudi Arabia is still pressurising Abbas to accept the peace proposal. The Arab League under Saudi influence has decided to provide aid to Palestine, and therefore, it will become still more difficult for Palestine to disregard Saudi pressure.