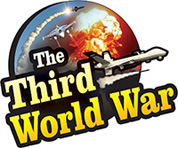 Montreux: The annual meeting of Bilderberg, considered to be the most powerful group in the world started at Montreux in Switzerland. The meeting, which began on Thursday is being attended by 130 influential delegates from 3 countries, including senior US Statesman Henry Kissinger, President Trump's advisor and son-in-law Jarred Kushner and former CIA chief David Petraeus. There are Russia, Brexit, use of social media like a weapon and increasing importance of the space, on the agenda for this meeting.
The conspiracy theorist around the world accuses the Bilderberg of secretly ruling the world. As per the conspiracy theorists, the meeting of the group is held, to decide the annual agenda of the group. But the participants have clarified that the meeting is held to discuss various issues and exchange of views. The organisers of the meeting informed that official discussions would take place regarding various issues in this year's meeting too.
The main issues on the agenda for this year's meeting of Bilderberg are stable global systems, future of Europe, climate change, future of capitalism, Artificial Intelligence and cyber threats. The US-China trade war is currently on the anvil, and various countries are strongly challenging the Chinese aggression in other sectors. Russian President Vladimir Putin's activities to increase the Russian influence following its exit from the Nuclear agreement with the United States are also significant. Against this background, China and Russia are both are included in the agenda for this year's meeting.
The uncertainty around Brexit has hit many countries other than Europe and recently,a time had come for the British Prime Minister to resign. The effects of this issue were seen even in the elections of the European Union. This issue also features on the Bilderberg meeting agenda. Mark Carney, Governor of the Bank of England and Lord Andrew Adonis, a Labour party member and a staunch opponent of Brexit are also participating in the meeting.
The Bilderberg annual meetings were started in 1954, to make the dialogue between the North American and European countries more comprehensive. Leaders having influence, analysts, media experts, and researchers from various sectors participate in the meeting. 120 to 140 delegates from more than 20 countries have been the focus, and comprehensive discussions on the subject is the highlight of the meetings. The attention of the whole world's media is focused on the Bilderberg meeting because of the subjects, attendance of well-known personalities and the secrecy surrounding the meeting.