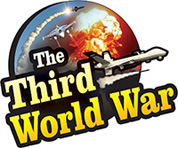 Istanbul: "Anyone coming into Turkey, with an intention to attack the Muslims will be sent back in a coffin. Those coming with such intentions should remember the Gallipoli war, in 1916. You will suffer the same fate as your ancestors, who tried to attack Turkey," threatened Turkish President Recep Erdogan. President Erdogan is using such vitriolic language and even showing the videos of the Christchurch massacre, during his election rallies. New Zealand has raised strong objections to these statements and has warned that its citizens might face threat because of Erdogan's irresponsible behaviour.
Soon, general elections are scheduled to be held in Turkey, and the campaigning for the same has started. President Erdogan showed the videos of the Christchurch attack, during these elections campaign rallies. President Erdogan threatened that if anyone attempted to carry out such an attack in Turkey, he would be sent back in a coffin. He demanded that the New Zealand government should take the attack, on Muslims, very seriously and retorted that the government should not ignore the attack on Muslims, like the western countries.
Erdogan reminded of the Gallipoli war during the First World War, in one of his rallies. In 1916, the Ottoman Empire, under the leadership of Colonel Mustafa Kemal Ataturk, had wholly defeated the British and the French armies. Soldiers from Australia and New Zealand were also a part of the allied army. Referring to that, Erdogan made an inciting statement that Turkey can repeat the fate your ancestors have met.
The Turkish President claimed that there is a big conspiracy behind the attacks on Muslims. Erdogan proposed cooperation to New Zealand, in case they wanted it, for conducting enquiries into this attack. Meanwhile, even in the past, President Erdogan attracted the attention of international media with statements, provoking Turkish people against the westerners. Germany and other European countries had taken severe cognisance of the comments made by the Turkish President. Therefore, a few days ago, the European Parliament blocked Turkey's avenues to enter the European Union.
Winston Peters, the Deputy Prime Minister of New Zealand criticised that Turkish President is openly showing the videos of the New Zealand massacre. It is an irresponsible act, and he is using the New Zealand incident for political objectives. Peters warned that the Turkish President's irrational behaviour could hit the New Zealand citizens and their lives are under threat because of this. New Zealand Deputy Prime Minister said that there is a need to talk to Turkey regarding it and he will be visiting Turkey for this purpose in the next week.