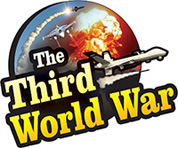 Ankara: "The newly set up Turkish military base is a symbol of brotherhood shared by the two countries and will help establish stability in the Gulf region. This base will have joint command centre of Turkey and Qatar," Turkish President Recep Tayyip Erdogan said. Furthermore, saying that the western countries and Arab nations should withdraw the sanctions imposed against Qatar, President Erdogan claimed after his Qatar visit that the tensions between the Gulf countries can be resolved through dialogue.
Turkish President Erdogan had visited Qatar two days ago. At that time, he met Emir Tamim bin Hamad Al Thani, the supremo in Qatar and discussed bilateral cooperation and other international issues with him. After the meeting, Erdogan inspected the new military base in Doha. Nevertheless, Turkey already had its military bases in Qatar. But with the construction of this new base, Turkey has indicated that the military cooperation continues uninterrupted.
President Erdogan announced, "The joint command centre of Turkey and Qatar will prove to be important for peace and stability in this region. This base is the symbol of brotherhood, friendship, solidarity and sincerity between the two countries. We have never left our friends alone in any period of history against threats and risks – and we never will."
'The Joint military command centre is named Khalid bin Walid', and there are about 5,000 Turkish soldiers deployed at the base. In the last two years, Turkey has not made any changes to its military deployment in Qatar. But Turkey has indicated that the deployment in Qatar will increase in the coming times. At the same time, President Erdogan advised the Arab countries to withdraw sanctions imposed against Qatar and try and establish cooperation with Qatar.
Two years ago, Saudi Arabia and its Arab allies had boycotted Qatar. The Middle East allies had accused Qatar of interfering in internal politics of the Middle East countries. They also alleged that Qatar had blocked its neighbouring countries from accessing its airspace. Sanctions were imposed against Qatar accusing it of cooperating with Iran. Qatar, however, had dismissed these allegations. But Turkey continued its cooperation with Qatar. This created tremendous tension between Turkey and Saudi Arabia. In this scenario, the visit of the Turkish President to Qatar and its military cooperation assumes significance.