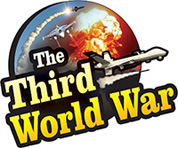 Istanbul: Turkish President Recep Tayyip Erdogan warned that 'Turkey will not be able to handle the immigrant waves dashing against the Turkish border for a long time. If the action in northwestern Syria continues, European countries will soon face the heat of a new wave of immigrant influx.' The Turkish President appears to have targeted the airstrikes initiated by Syria and Russia in the Idlib province, without directly mentioning names. Erdogan had, even in the past, threatened to open the gates to Europe for immigrants.
While addressing an event on Sunday night, Erdogan informed on the situation at the Turkish border. More than 125,000 immigrants, who have fled from Idlib, are waiting at the Turkish border. President Erdogan claimed that the immigrants were trying to enter Turkey and blamed the attacks in Idlib for it.
Erdogan issued a threat to the European nations that 'If the attacks in Idlib are not stopped, the immigrant influx will increase further. In that situation, Turkey alone cannot carry their burden, and the European countries, especially Greece, will also have to face the heat of the influx. Moreover, a repetition of the 2015 immigrant crisis was possible.' Turkey is trying to stop the immigrants, but the European countries also are expected to fulfil their obligations, Erdogan appealed.
Even in the past, President Erdogan and other Turkish leaders had threatened to open the gates to Europe for immigrants. President Erdogan warned that if the European Union (EU) failed to provide the promised assistance and funding, Turkey would not be able to bear the burden as he issued the threat.
For the last few days, Russia and Syria are consistently carrying out airstrikes on Idlib in which more than 18,000 citizens had reportedly fled to the Turkish border in a single day. Only a few days prior to that more than 80,000 citizens were revealed to have displaced from Idlib for saving their lives and taken refuge near the Turkish border. The human rights organisations have thus warned of it sparking a major humanitarian crisis in the area.