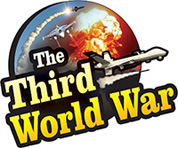 Beirut: Various groups have been joining the protests initiated by the youth of Lebanon, over the issues of corruption, unemployment and economic policies of the country. The employees of gas stations in Lebanon declared a strike, in support of the protests. The analysts have been expressing concern that the government ignoring the demands of the protestors, would have a direct effect on the country's economy.
The protest in Lebanon have completed 40 days, and a few days ago, school children and women participated in the demonstrations on a massive scale. On the occasion of Lebanese Independence Day, the protestors shouted slogans against the government on the streets. The problems faced by the Lebanese government have increased owing to the support received by the protests.
The Lebanese military had taken action to stop these protestors. However, the Lebanese army retreated following severe criticism from the international community regarding the brutal action taken against the peaceful protestors. Since the last few days, Hezbollah has taken the responsibility to quell these protests and every night Hezbollah and two groups of Hezbollah affiliates, attack the protestors.
At some places, the Hezbollah supporters carried out fierce attacks on the protestors. Attackers from the Amal group along with Hezbollah are targeting the protestors in capital Beirut whereas, it has also been reported from some places that the protestors have beaten up Hezbollah supporters. The challenges in front of the Lebanese security agencies trying to prevent a conflict between the protestors and Hezbollah seem to have increased further.
The protests have a direct effect on the Lebanese economy. The flow of financial aid from around the world has stopped, after the resignation of Prime Minister Saad Hariri. At the same time, Lebanon had to return the loan of USD 1.5 billion, taken from the European Union, on an urgent basis, putting further strain on the Lebanese economy.