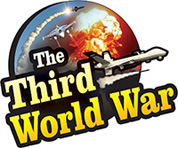 Toronto: Canadian entrepreneur Alan Bender made a sensational accusation 'Ilhan Omar, who shot to fame in a short span in US political circles, in fact, is an agent planted by Qatar. Omar illegally shared the confidential US information with Qatar and Iran, misusing her position.' Bender said in his petition in the Florida court that this information was given to him by senior officials connected with the royal family of Qatar. An Israeli newspaper carried this report.
Kuwait born Canadian entrepreneur, Alan Bender, filed a petition against Ilhan Omar, in the Florida court. Citing a threat to his life, Bender gave his testimony against US Senator Ilhan Omar, over a video link. Ilhan Omar, Democrat Senator from the state of Minnesota, is a Qatar spy. This information was given to Bender by the Secretary of Qatar's internal security agency, Mohammed Bin Ahmed Bin Abdullah Al-Masnad and two more officials, during a discussion.
All the three officials said 'Ilhas Omar would have been wiping tables in the United States, as a Somalian refugee, if we had not funded her. Before starting work in the government, Qatar had recruited Omar as a spy. It was Qatar who established a service organisation for Omar, to facilitate her entry into the US political circles. We pushed Omar into politics against her wishes. Omar has become the jewel in the crown for Qatar, among the spies planted by Qatar.'
Bender submitted to the court 'The officials had proposed to me that I should help in getting more politicians, journalists to become agents for Qatar, like Omar. But when I refused, the Qatari officials told me that some important leaders and officials in the United States are already on the payroll of Qatar.'
In 2017, Omar also visited Turkish President Recep Tayyip Erdogan and assured loyalty to him. Omar shared some confidential US information with Qatar. Bender has said in his petition that there is a thick possibility that Qatar later passed that information to Iran. Bender said that the Qatari officials also informed that Omar had tried appointing more US leaders as agents for Qatar.
Meanwhile, Ilhan Omar has dismissed all the allegations levelled against her. Omar said this was a malicious campaign run by the Saudi Arabian mouthpiece. Even in the past, Omar has been criticised for being a staunch supporter of adversaries of the United States.