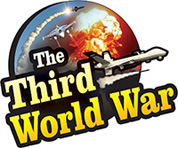 Beijing/Washington: President Donald Trump has signed the 'Hong Kong Human Rights and Democracy Act', having provision to reconsider the special trade status of Hong Kong and sanctions against the Chinese officials responsible for the action against protestors. This action by President Trump has infuriated China and in a fiery statement, China has said that this is a symbol of hatred and dominant policies of the United States. At the same time, China summoned the US Ambassador and reprimanded him not to interfere in the Chinese internal affairs.
Only last week, the US Congress passed the 'Hong Kong Human Rights and Democracy Act'. Along with this bill, another bill also was passed in the US Congress, proposing a ban on export to China, of weapons used against the protestors. There was an expectation in the political circles that the US President will not sign the bill, at a time, when the US-China trade talks are in the final stages.
It was indicated that President Trump may use his veto right, against both the bills, passed by the Congress. But proving all the predictions wrong, President Trump signed 'Hong Kong Human Rights and Democracy Act' as well as the other bill. This would clear the way for the withdrawal of the special trade status enjoyed by Hong Kong if the situation festered further. Cancellation of Hong Kong's special trade status can be a major jolt to China.
On Wednesday, President Trump delivered a major blow to China by signing both the bills passed by the Congress, converting them into law. Chinese rulers have reacted very sharply against it. Chinese foreign ministry released a statement immediately, targeting the United States. China criticised that Hong Kong is an internal Chinese matter and passing a law regarding that, is a clear interference by the United States.
At the same time, it has been accused that the law is not based on facts and is, in fact, against the people of China. There is also a warning that China will sternly retaliate against the US action. It has also been revealed that US Ambassador to China, Terry Branstad, was summoned by the Chinese foreign ministry. A strong protest was registered with the US Ambassador and he was warned that such interference would not be tolerated.
The United States has supported the agitation in Hong Kong from the very beginning. Photographs of meetings between the youth leaders of the agitation and the US leaders also have been published. Senior US Congressmen and officials visited Hong Kong, even afterwards. A few students and pro-democracy leaders visited the United States and demanded intense aggressive action against China.