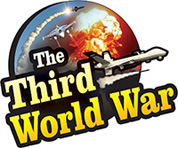 London: Despite the Israeli warning, Hezbollah is continuing manufacture of missiles in Lebanon. US State Secretary, Mike Pompeo, cautioned that if the Lebanese government does not shut down this facility permanently, then, henceforth, Lebanon should be prepared for violent Israeli attacks. Pompeo has issued this warning through a letter written to the Lebanese Foreign Minister Gebran Bassil.
Four days ago, Israeli Prime Minister Benjamin Netanyahu met the US Secretary of Defence, Mike Esper, during his visit to London. Following the meeting between Netanyahu and Esper, Israel military published the photographs of the Hezbollah's missile manufacturing facility, in Lebanon. Israel military informed that Hezbollah is running the missile manufacturing facility, built by Iran, in the Al-Nabi Sheeth village, in the Bekaa valley.
Following this, US Secretary of State Pompeo reprimanded Lebanese Foreign Minister Bassil through his letter. US State Secretary Pompeo warned that if Lebanon wants to safeguard the country and its people, it should take prompt action against the Hezbollah's missile manufacturing facility and shut it down immediately. Pompeo issued a straight forward warning that if Lebanon does not take this action, Israel will attack and destroy the concerned facility.
Meanwhile, Lebanese President Aoun has declared that there will be a retaliation against the attacks on Hezbollah. Whereas, Lebanese Prime Minister Saad Hariri has taken a stand that Hezbollah is a regional problem and the Lebanese government has nothing to do with them.