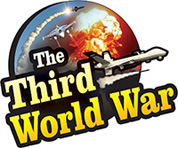 Mogadishu/Washington: The United States has retaliated against the terror attack in Kenya and the attack on military bases in Somalia by the extremist organization 'al-Shabaab'. The United States carried out strong attacks on the al-Shabaab bases in Somalia, killing at least 52 terrorists. The US defence department indicated this to be the first major US operation against the al-Shabaab, and it will continue further.
Last week, the terrorist organisation al-Shabaab carried out an offensive terror attack in the Kenyan capital of Nairobi. 21 people were killed in the attack. Following the attack, al-Shabaab had declared the attack was a revenge for President Trump's policies. Later, al-Shabaab attacked two military bases in Somalia. It is claimed that a minimum of 40 soldiers were killed in the attacks.
The counter-terrorism campaign undertaken by the United States, Somalia and Kenya is believed to have suffered a major setback because of these successive attacks by the extremist organization. Therefore, the African command of the US military has taken an expeditious and comprehensive action, to target the al-Shabaab bases in Somalia. The US Africom informed that the attacks were carried out on the al-Shabaab bases near the Jilib town of the Middle Juba in South Somalia.
It becomes the third major attack carried out by the US Africom in the last six months. More than 120 al Shabaab militants had been killed in the Africom attacks in October and December last year. This action on Saturday has become the most significant US action so far. The statement released by Africom says that the attacks against al Shabaab will continue in the times to come.
Since the last few months, the number of attacks carried out by al Shabaab is seen to be increasing, and attempts are being made to target the military bases and other important systems. The increasing influence of the al Shabaab, despite action by the US and Somalia militaries against it, becomes a cause for concern. Despite 47 air attacks by the US military in 2018, it is evident from the attacks in Kenya and Somalia that al Shabaab is intensifying its activities.