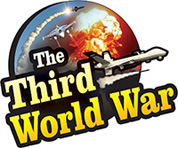 Berlin: The Alternative for Germany (AfD) party warned that Germany would consider exiting from the European Union if the Islamisation of Europe continues in the same manner, 'Islam considers the country as a part of the religion, and therefore it becomes a part of the political ideology. If the European countries make unified efforts, Islamisation of Europe can be stopped. Many from Europe, are not willing to accept the threat of Islam, but the threat is increasing, and currently, this is the biggest threat to Europe.'
The European Parliament elections are scheduled to be held in May this year, and given this, the AfD, known for its rightist and nationalist ideology has published its manifesto. The manifesto denounces the current functioning of the European Union and the main issues in the manifesto are Islamisation and Germany's exit from the Union.
AfD claimed that the European Union had become an anti-democratic system and it is under the control of a specific political group. The Union's policies are decided by the bureaucracy that is uncontrolled and with a mouldy ideology. The Union does not have enough control over the said democratic initiatives. The European court does not function properly, instead of that European countries are burdened with the Union's rights undermining their sovereignty.
At the same time, the AfD manifesto points out the increasing threat of Islamisation and says that the origin of Europe is Greek and Roman civilisations and Jewish and Christian religions, built on the foundationof human rights. The manifesto also claims that AfD will try to protect Europe from Islamisation, expressing a desire to maintain the identity of Europe for the future generations. AfD has also pointed out the principles of Islam do not match with the European principles of democracy, law and freedom.
The manifesto clarifies that It is necessary to fight the uncontrolled systems of the European Union and increasing Islamisation and if there is no improvement in this scenario in the next five years, AfD will take an adamant stance that Germany should exit from the Union. AfD has, in the past, made a demand that Germany should exit the group of the European countries using the Euro currency.
AfD is the largest opposition party in Germany, and it had earned more than 12% votes in the 2017 elections. It has representation in all the 16 provinces of Germany and the surveys over the last year have shown an increase in support for AfD. This makes the position of AfD regarding the German Exit from the European Union more significant.